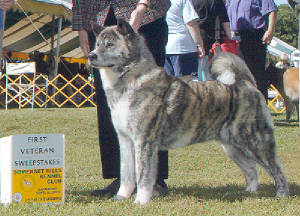 Kira, at 8 years of age, winning her Veterans Class. We are very proud!
Kira at the Rhode Island National Specialty at 9 1/2 years of age.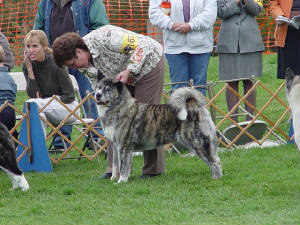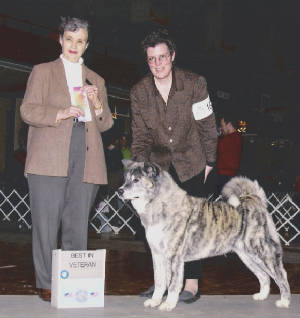 Kira at just shy of 10 years old at the White Plains show.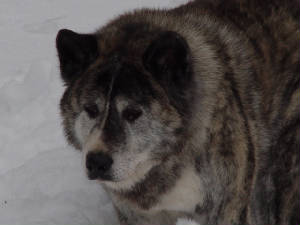 12 Years Old - enjoying the last snow of the season.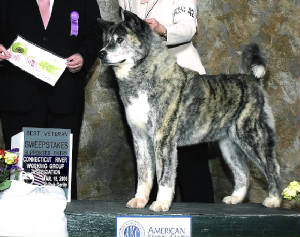 Kira enjoyed showing off at the CT River Working Groups Shows (Supported Entry) in March 2006. Hard to believe she was turning 11 years old the following week! Thanks to the Veterans Sweeps judges for their lovely comments on our girl.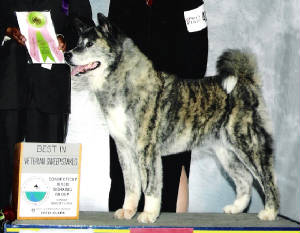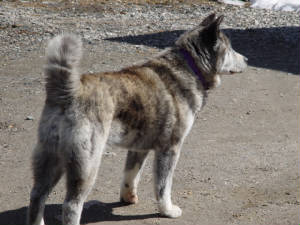 12 Years Old