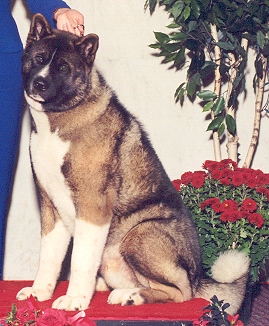 This is Nikko - Kazesan's Kin'Iro No Nikko, CGC. He was our first Akita. We learned so much about the breed from this dog. He was not an easy dog to live with and didn't like people much. He is the reason we breed for the best temperaments. Nikko did managed to achieve his CGC at the Akita Club of America National Specialty in Chicago. He crossed the bridge at 8 years of age.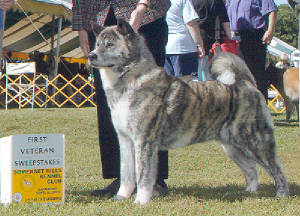 This is Kira - CH Kazesan's Kahlua and Cream, CGC, TC, TDI, Delta, VAX. She was the foundation for our kennel. She possessed a wonderful stable temperament, was the "grandmother" for every litter of puppies born and was the demo dog for obediecne classes that I teach. Words can't describe the contributions she made to our lives. She left us on May 9, 2009 not long after she turned 14 years old. She will always be missed.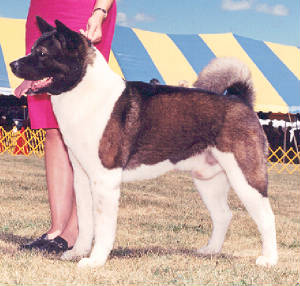 This is Apache - Am/Can CH Kazesan's Dream Catcher, CGC, TC, VA. He was a once in a lifetime dog. He was my first owner handled Champion in both the US and Canada and a true ambassador of the breed. He loved everyone and had to show it by kissing them in the ear. We lost Apache in May of 2004 at 8 1/2 years of age. He lives on in his progeny, of which we are lucky enough to have his kids, grandkids an great grand kids living with us - all share his great personality.
Click here for Apache's Pedigree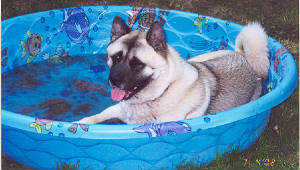 This is Billy Jack. He came to use after his original family divorced and no longer wanted him. Billy was a very gently soul who enjoyed hanging out with his best friend, Mesa. He left us on January 18, 2010 at 11 years old.